HEY SWEETIE, YOU'RE IN THE RIGHT PLACE!
Looking for a community to share your skincare struggles, solutions, favorite routines or even just spread love and support? 
The Power Puff Gang is the place for you to gather with friends and make new ones! Join in our conversations on social, create your own buzz by sharing the way you use ETC® products or even become an ETCUniversity® Brand Ambassador! (apply below) 
When you're happy, it shows. We love our Power Puff Gang Reviews! Read all about it on our Instagram.
READY TO JOIN THE GANG?
LET'S GET SOCIAL!
Subscribe for our newsletter with your email and phone number at the bottom of our page to join the list and receive exclusive offers! 
(Texting rates may apply.)
Make sure to FOLLOW us on Instagram at @erasethecake too! #POWERPUFFGANG
We love our ETC® community! As a member, we want you to feel comfortable and part of the voice of our brand. How can we be the best of friends? Start by:
• Jumping into the conversation, make new friends in the comments section and encourage your friends to follow along on social media. 
• Share your favorite Erase The Cake® products on socials using #erasethecake and #powerpuffgang.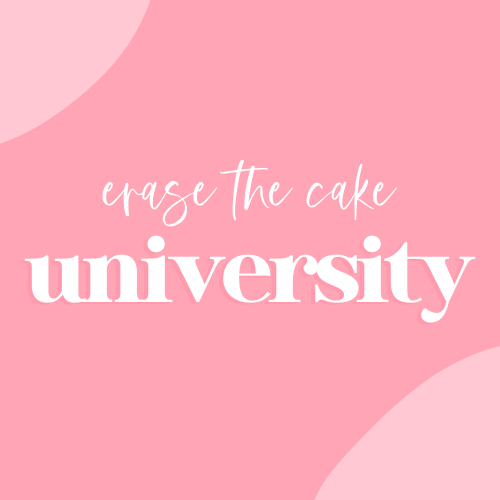 GO TEAM!
BECOME A BRAND AMBASSADOR FOR THE SEMESTER OF FALL 2023
ETC University® (ETCU) is coming to a college or university campus near you! If your friends and family come to you for beauty advice and consider you the authority on skincare, then you're in the right place. Submit your application to be considered for the position of ETCU® Brand Ambassador and receive free product, previews and perks!
Apply now